The Chemicals Division handles a wide variety of commodities, from basic chemicals used to support everyday life to performance chemicals, food products and personal care items. Our global network links us to clients and corporate partners on a foundation of mutual trust. The specialization and flexibility we have cultivated over many years as a trading company serves the chemical industry well, responding to diverse customer needs through commodity and service transactions.
Chemicals Dept.

Our expertise and wealth of experience in organic and inorganic chemicals satisfy demand, with a wide selection of carefully chosen commodities.
The Chemicals Department is active in the import, export and domestic marketing of commodities, primarily organic and inorganic basic chemicals. We are ready to propose ways for customers to satisfy their diverse needs. We are confident that our many years of experience, and excellent relationships with corporate partners developed through domestic and international networks, qualify us for this service too. The department is licensed as a comprehensive sales agent for organic and inorganic chemicals. Multiple inventory functions in Japan are another of its niche business, facilitating that provision of a stable supply of commodities. It continues to expand its global network, for example by promoting investment in solvent recycling, a sector witnessing growing demand in other countries.
Pick up
Boron Products

As a comprehensive sales agent for manufacturers in Europe and North America, our Chemicals Department handles boron products such as boric acid and borax. These are stored in multiple locations in Japan, ensuring a stable supply.

N-propyl acetate (NPAC) / N-propyl alcohol (NPA)

We supply eco-conscious solvents that contain no harmful substances, to be used in gravure inks on food packaging.

ECOANN®: An Environmentally Harmonious Ammonia

ECOANN® is the trade name for ammonia produced by Resonac Corporation by processing material obtained partially from used plastic. The quality and performance of ECOANN is equivalent to that of the conventional product, but its manufacture results in a much lower environmental load. It is receiving praise as a green procurement item.
Organic Chemicals Group
The Organic Chemical Group handles a wide variety of commodities, most notably solvents and resin raw materials. Organic solvents imported from abroad is stocked and sold from tanks installed in many locations in Japan. Using its network of overseas corporations and corporate partners, the group can respond globally to customer requests.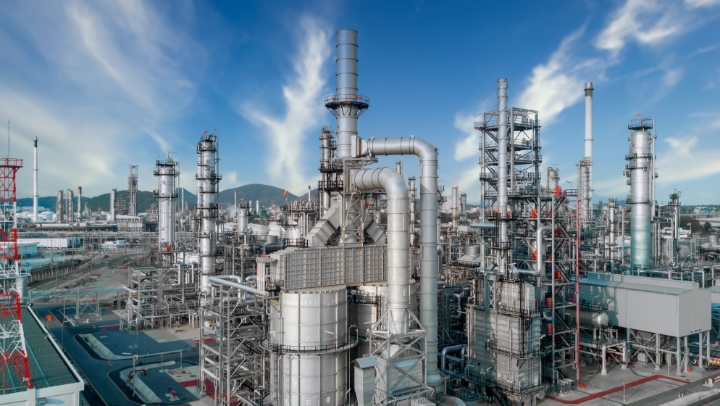 Main Commodities Handled
| | |
| --- | --- |
| Organic synthetic materials | Acetic acid / Ethyl acetate (EAC) / Butyl acetate (BAC) / N-propyl acetate (NPAC) / Isopropyl alcohol (IPA) / N-propyl alcohol (NPA) / Methyl ethyl ketone (MEK) / N, N-Dimethylformamide (DMF) / Butyl cellosolve / methyl methacrylate (MMA) |
| Other products | Reclaimed solvents / cleaning agents |
Inorganic Chemicals Group
Supporting many industries, the Inorganic Chemical Group supplies a wide range of inorganic chemicals. These include industrial chemicals, primarily in the form of electrolysis products, and goods imported into Japan for domestic sale. The group is licensed as a comprehensive sales agent for manufacturers in Europe and North America, and maintains inventories of boron products in multiple locations in Japan. As times change, the demands of everyday people will change and expand, as demonstrated by recent interest in eco-conscious commodities. The group supplies a wide selection of such products in a timely fashion, serving specific customer needs.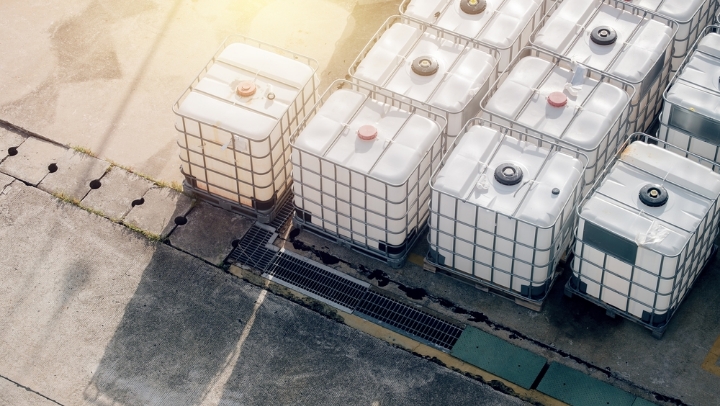 Main Commodities Handled
| | |
| --- | --- |
| Acids and alkalis | Sulfuric acid / Caustic soda / Liquid chlorine / Hydrochloric acid / Sodium hypochlorite / Soda ash / Hydrated lime / Sulfites / Aluminium oxide compounds / Sodium sulfate / Sodium bicarbonate |
| Ammonia products | Various types of ammonia products / Nitric acid / Nitrates / Ammonia water |
| Exports and imports | Potassium salts / Fluorides / Ammonia salts / Boric acid / Borax / Colloidal silica / Dry ice / Sodium bicarbonate |
| Environmental products | Neutralization chemicals of exhaust gas and wastewater / Inorganic agglomerates / Snow melting agent (ex : calcium chloride) / Soil Improvers / Anti-liquefaction agent |
Contact us for more information on products and services of the Chemical Dept.
Chemicals Dept.

Telephone inquiries answered during these hours:
9:00 am ~ 5:30 pm (Japan time)
Except Saturdays, Sundays, national holidays, and company holidays
Performance Chemicals Dept.

Backed by its global network, the Performance Chemicals Department responds to customer requirements with high performance, high value-added commodities and services.
These commodities are imported from about 20 countries, and include resin raw materials, resin additives, food materials, and food additives. Conducting transactions with more than 500 companies, the group has developed business coordination skills though long-term relationships of trust. It is well placed to continue coordinating not just the provision of raw materials but even the supply of OEM personal care items (shampoos, cosmetics, bath salts, and more). It also has much experience and success handling naturally derived food ingredients for today's eco-conscious lifestyles.
Pick up
Yeast and Yeast Extract

Yeast and yeast extracts are used as natural seasonings, imparting flavor and zest. We handle both from Lallemand, a Canadian company that is the world's largest yeast producer. We supply them not only for seasoning but also as a fermentation medium use in the pharmaceutical and biochemical fields.

Lignin Vanillin

Lignin vanillin is a vanilla aromatic used mainly in food. We handle vanillin produced by Borregaard of Norway, the only company in the world that refines vanillin from wood. The wood comes from sustainable forestry practices, and the company's manufacturing process for obtaining vanillin emits 90% less CO2 than the chemical synthesis of petroleum. This promotes sustainability and renewability.

Fenugreek Seed Powder

This powder's primary ingredient is a water soluble dietary fiber (galactomannan) extracted from fenugreek, a herb produced in Canada. Used as a substitute for polysaccharide thickeners, it helps raise the quality of processed meats, breads, dressings, dipping sauces and more. It is not a food additive but a food ingredient, and therefore meets requirements for "Green Label" products.

Colloidal Silica

Nano-size silica particles dispersed in water yields colloidal silica, which has many impressive uses due to its multifunctionality. We supply it for application in many fields, including: abrasives for hard disks and electronic substrates; various types of coating materials; iron and steel applications; soil improvement for civil engineering projects; catalyst binders; refractory materials; casting.

Personal Care

The department supplies raw materials for personal care products such as shampoos, hair treatments, cosmetics, and bath salts. It also coordinates OEM to ensure a good match with customer plans.

Import of Resin Raw Materials and Additives

The department imports from Europe and a number of Asian countries resin raw materials for the manufacture of synthetic resins, additives for lubricants (to obtain extra functionality), flame retardants, and plasticizers. It has achieved a high level of expertise handling imported resin materials that are not produced in Japan, such as paraformaldehyde, hexamine and pentaerythritol.
Performance Chemicals Group
From Japan and other countries, the Performance Chemicals Group procures specialty chemical materials such as resin raw materials, resin additives, electronics-related materials, and personal care-related materials, and supplies them to customers. The group takes advantage of its robust network with nearby Asian countries, Europe and North America to respond flexibly to market changes, while scouting for commodities that may be poised to satisfy future demand. It strives for new challenges, such as promoting transactions in eco-conscious materials.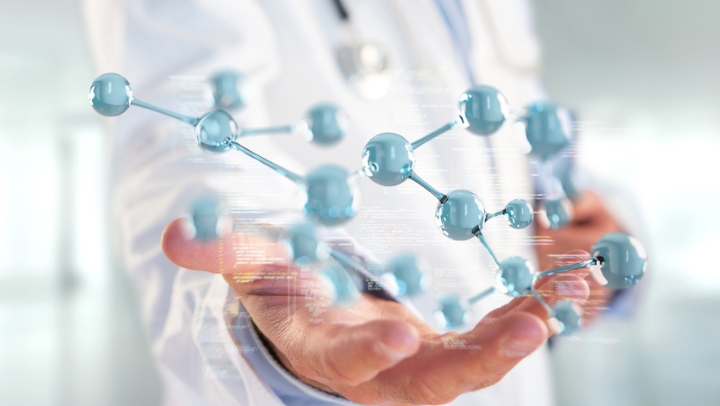 Main Commodities Handled
Resin raw materials
Formalin / Paraformaldehyde / Hexamine / Pentaerythritol / Urea / Melamine / Maleic anhydride / Acrylic ester / Methyl methacrylate (MMA) / Functional monomers Karenz®
Resin additives
Metal soap (Calcium stearate, Zinc stearate, Pentaerythritol Tetrastearate) / Phthalate plasticizer (Dicyclohexyl phthalate (DCHP)) / Flame retardant (Melamine cyanurate) / Polymerization inhibitor (TBC, HQ, MEHQ) / Catalysts , Catalyst supports (Anhydrous magnesium chloride, Silica, Almina) / Fillers (Calcium carbonate, Talc, Thermal expansion micro capsule)
Electronics materials
Colloidal silica / Nano silica / Silicon metal powder / High purity solvents (PGME, PGMEA, IPA, NMP, GBL, Solfine®) / High purity gases and containers / Chelating agent (HEDP、ATMP、PBTC、EDTMP) / Fluorides / Starch / CMC / Clean room Design and Construction
Personal care materials
- Cosmetic materials  Surfactants (AOS, LAS, EQ, etc) / 1, 3-butylene glycol (1, 3-BG)/ Cataplasm materials / Ascorbyl phosphate magnesium, Ascorbyl phosphate sodium / Apprecier® / TPNa® / Carbomer / Propylene glycol / Polyethylene glycol / N, N-Dicarboxymethyl glutamic acid tetrasodium salt (GLDA) / ethylene glycol diacetate / Silicone / Glycerin / Bentonite
- Bath Salt Materials  Sodium sulphate / Various organic acids / Sodium bicarbonate
- OEM  Proposing and coordinating of raw materials and manufacturing
Synthetic resins
Epoxy resin / Polyvinyl alcohol / Unsaturated polyester resin / Emulsions / Vinyl ester / Phenolic resin
Other chemical raw materials
Silica / Calcium hydroxide / Carbon black / m-Xylene / p-Xylene / Titanium oxide / Activated carbon
Environment, Sustainable
Lignin / Sodium lignosulfonate / Biodegradable resin (PBAT, PBS) / Cellulose Nanofiber / Non-phthalate plasticizer / Microbial cleaner
Food Materials Group
From Japan and other countries, the group procures food ingredients for corn flakes, amino acids and other food additives, and functional food materials such as collagen, and supplies them to customers. It has also concentrated over the last few years on the importation of carefully selected natural food ingredients from eco-conscious European and North American producers. Thus, the group is contributing to health and good living through food.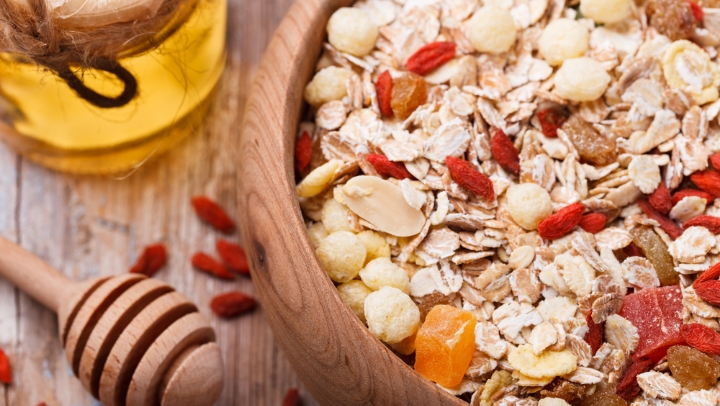 Main Commodities Handled
| | |
| --- | --- |
| Food Ingredients | Kellogg's Cereal (Cornflakes, Wheat brans, Bran flakes, Granolas, Oatmeal, Rice Krispies, Choco Krispies) / Processed cereal Products / Lallemand Yeast , Yeast extracts / Processed seasoning / Fenugreek Seed powder / Corn powder / Cocoa powder / Matcha green tea powder / Dried fruit / Coffee / Maple syrup / Acerola juice / Gelatin / Fats and oils (Vegetable oil, Seasoning oil) / Bread crumbs / Rice flour breadcrumbs / Brown sugar |
| Food Additives | Amino acids (Glycine, DL-alanine, L-arginine, L-Valine, L-Leucine, L-Isoleucine, Other amino acids, Monosodium Glutamate, Amino acid mix products) / Organic acids (DL-malic acid, Fumaric acid, Citric acid, Succinic acid, L-Tartaric acid, L-ascorbic acid) / Fragrance (Borregaad Vanillin) / Artificial sweetener (Aspartame, Sucralose) / Glycerin / Propylene glycol / Sodium acetate / Modified starch / Sodium bicarbonate / Lecithin |
| Functional food materials | Collagen / Collagen peptide / Collagen tripeptide / Water absorption and dehydration sheet |
Contact us for more information on products and services of the Performance Chemicals Dept.
Performance Chemicals Dept.

Telephone inquiries answered during these hours:
9:00 am ~ 5:30 pm (Japan time)
Except Saturdays, Sundays, national holidays, and company holidays
Shoko Group companies
SHOKO HIGHPOLYMER CO., LTD.

This company focuses its efforts on the sale of functional resins (unsaturated polyester, vinyl ester, emulsion resins, etc.), while also handling a wide range of organic and inorganic chemicals.

Major Commodities Handled

Synthetic resins:

Unsaturated polyester, vinyl ester, synthetic resin emulsions

Organic chemicals:

Methanol, acetone, toluene, etc.

Shoko Science Co., Ltd.

This company supplies analytical and laboratory instruments, and also develops, manufactures, imports/exports, and sells related products, and provides maintenance services for them.

Major Commodities Handled

Columns:

Liquid chromatography columns produced by Resonac Corporation (Shodex), and related equipment and consumables

Laboratory instruments:

Batch purification systems and related consumables, optical scattering measuring instruments, particle size distribution measuring instruments, etc.

Stable isotopes:

Reagents, gas, commissioned analysis

SHO-A CORPORATION

Specializes in the import and export of chemicals through its networks with China, Taiwan and Vietnam Packaging methods are varied, from bulk cargo to ISO accredited containers and drum containers.

Major Commodities Handled

Organic solvents:
DMF, NPAC, butyl acetate

Resin raw materials:
Methyl methacrylate, acrylic ester, sodium sulfite, polyvinyl alcohol
Inquiries
Contact us for more information on products and services of SHOKO CO., LTD.